How do I work? How do I think?
Now, after you have seen some of the work , who I am and where I am coming from, here is the chance to dive a bit deeper into what is my motivation, what do I mean with »strategic design« and how I see my job as designer – so please find out more…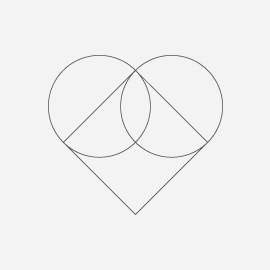 Why I do it
I love design – that's the main reason. And all I want is to contribute to make this world a better place. At least a better designed place. Through better products, better packaging, better design.
Quite simple.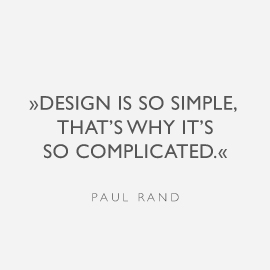 Mr. Rand (who by the way created the logos and identities of companies like IBM and FedEx) was right – and he still is. Somehow design is simple but to think and to do it properly is quite a complex job that needs to be done by experts.
Pick two.
Good and fast won't be cheap.
Good and cheap can't be fast.
Fast and cheap will never be good.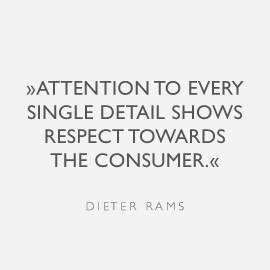 This was one of Dieter Rams' ten commandments he has set up more than 40 years ago at Braun. And I feel they are not just still but even more relevant today.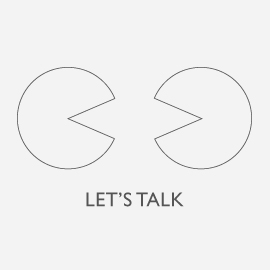 Q's & A's
You might have already noticed the small strategic design, it's right up there in the header of this window. And what I call Q's & A's is a major part of it, sometimes up to 50% of the job.
Questions and answers are basically what both me and you will need to find, to raise and to get back with to get to the right strategy, to a proper brief and to a solid common base to work on, no matter if it's the design of a new fragrance bottle or a user interface of a new app.
My experience has proven me right that if I ask the right questions the client or partner starts to think different and changes his perspective when he looks at the project. Quite often this is hard work but at the end it will be worth these exercises.
This is one of a few things that I still remember quite well looking back at my time being a design student. And even though I wasn't the biggest fan of his way of teaching, sometimes it feels as if he was the one talking about the is really important things…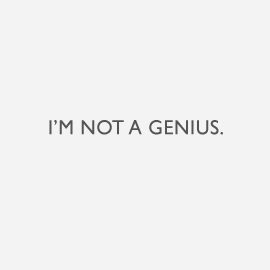 Ok, sometimes I think I am – as most probably every designer does…
No, I do know well about what I'm good at, about my skills and capabilities but I also know about some limits and that there are experts for the rest. In case there is a project where we would need a class-a-modeller I would know and could recommend one. And if it would be someone whose expertise is pre-press or when it comes to user experience it's the same. I´m well connected with some other creative people who are experts in what they do and I trust these guys and I would be happy to get them on board if needed. And of course my network includes some executives like modelmakers or printers as well…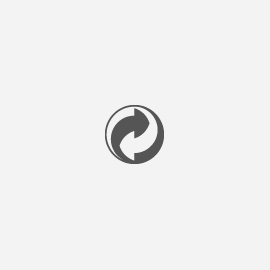 Eco / Logic
I'm quite aware of our today's economy. I know about things like margin expectations, the raising labour costs in Asia and all these issues that threaten the people who have to take decisions and might care about budgets and investments. Probably people like you.
But – I also know about how the consumer's mindset has changed when it comes to the companies' footprint and eco-friendly or (more) sustainable products. This is not just a marketing tool anymore – it's crucial nowadays.
And of course I want to work (with you) on new products, new packagings, new concepts and strategies but ideally we should try to not harm our planet any further.
Or at least: less.